The World Happiness Report has been released and it showcased India at the 126th spot. The top rank was maintained by Finland for the sixth year in a row. The rankings base the data upon a Gallup World Poll, which measures how happy the citizens perceive themselves.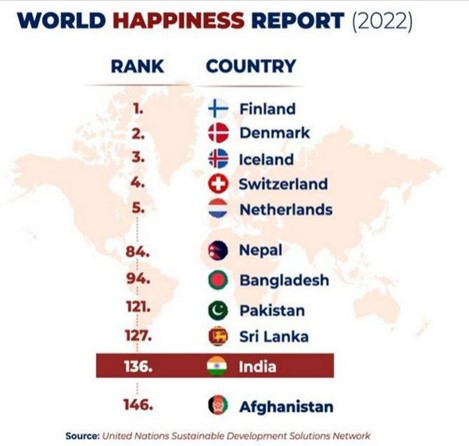 World Happiness Report
The World Happiness Report is an annual report published by the United Nations Sustainable Development Solutions Network. The publication contains articles and rankings of a nation's happiness based on the ratings of their own life. The factors that contribute to happiness include income, social support and life expectancy.
The first World Happiness Report was released on April 1, 2012. It outlined the state of world happiness, cause of happiness and sadness and the policy implications that the study highlighted.
Since 2012, the report was issued on an annual basis on the 20th of March, on the United Nation's International Day of Happiness.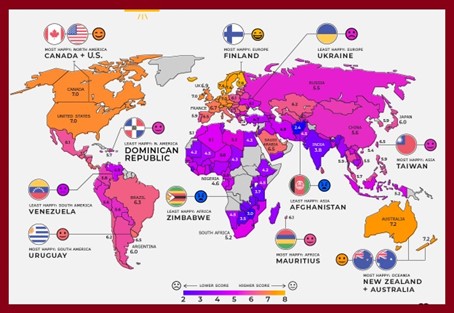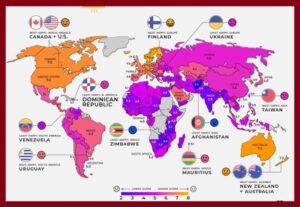 Annual Report Topics
The data used for each report's topics is from the Gallup World Poll and measures the 14 areas of life:
Business and Economy.
Communications and Technology.
Education and Family.
Environment and Energy.
Government and Politics.
Law and Order.
Religion and Ethics.
Diversity.
Citizen Engagement.
Emotions.
Health.
Work.
Food and Shelter.
Transportation
Post its adoption, the World Happiness Report has become a goal of achievement by the government authorities across the globe.
Happiest Nations
Finland has maintained itself on the top of the Index for the sixth year in a row. For the World Happiness Report, the countries are ranked based their evaluations from the past three years. Denmark, Iceland, Israel, Netherlands follow the ranks with Sweden, Norway, Switzerland, Luxembourg and New Zealand completing the top ten order.
India's Ranking In The Report
India ranks at 126th spot in the report currently, which is an improvement from its earlier 136th ranking. It still falls behind falls behind the neighbouring nations Nepal, China and Bangladesh. despite its fast growing economy, India's ranking is fairly low in the report which ranks out of 137 nations. In fact, it is ironical how India can be ranked below nations with food crises and turmoil happening across on a daily basis.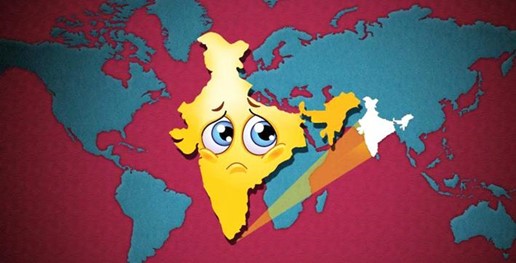 It comes across as a greater surprise that the war wrecked Ukraine is ranked higher than India at 92nd rank. Russia fares at 70th ranks, which is again way higher than India.
The unhappiest nation in this report has been Afghanistan. Seeing its sorry state of affairs, it does ot come across as a surprise to any party.
Conclusion
The domestic and global factors that have given India the 126th spot in the World Happiness Report seems amiss on many levels. It is a very far unlikely scenario that the hunger ridden, collapsing nation that is Pakistan is over the Indian ranking in the report. The very nature of the facts do not seem to align to conspire such a result, let alone rank India so far below.