Christian Missionaries are known for their notoriety and the creepy ability to be sneaky scammers. Time and again, their agendas were exposed to the masses but they do not cease to deter. It comes as no surprise when there are reports of mass forced conversions and creepy Christian houses withholding victims. Such cases are expected out their lot. However, it seems to be a priority to caution and awaken the public, specifically the Hindus. Due to certain factors of ignorance, they end up being victims in certain cases.
Horrifying Shelter Home Of Tamil Nadu
A home for the mentally ill became a horror house of the missionaries in Tamil Nadu. It does seem to be a very befitting place for Christ followers. Sadly, here the "followers" were normal individuals who were drugged. Their limbs were cruelly broken to make them look physically disabled. The victims were beaten with rods, pipes and employees used the two monkeys to terrorise them. One of the victims confessed about how the inmates were taken inside the dark room at night and convinced to convert to Christianity while under the influence of drugs. They were told that their pain and disabilities would disappear and they could leave the institution if they accepted Jesus and converted to Christianity.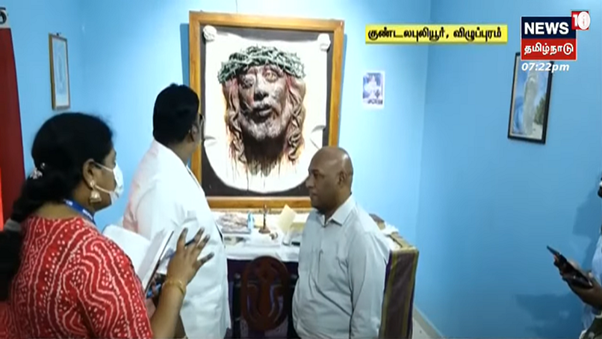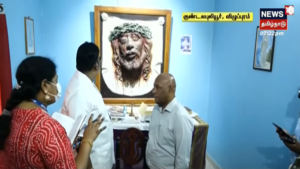 Ironically the pain and disabilities were given by the missionaries!
Priest Or A Perverted Sexual Predator?
Another case from Tamil Nadu, a Syro-Malankara Catholic priest, Benedict Anto, was caught sexually abusing young women attending his church. Explicit videos of him kissing women and exposing himself infant of them have surfaced. Eventually more videos and photos of him in disgusting positions with these poor women flooded the internet.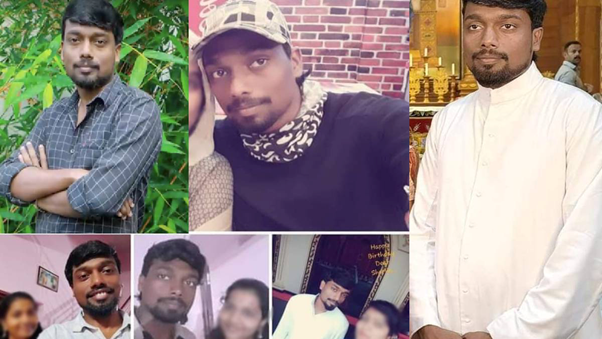 This is not the first case of priests being creepy sexual predators. A Catholic priest Robin Vadakkumcherry convinced the father of the minor girl he raped and fathered a child to give a fake confession in order to escape punishment. Many girls were believed to have fallen victim to the sexual predator but were silenced by the church through monetary compensation.
Anti Hindu Material Distribution At Book Fair
The United Hindu Front launched a protest at the Book Fair in Delhi's Pragati Maidan after Christian missionaries distributed objectionable content against Hindus. They also distributed free Bible and indicated the non-Christian attendees to accept Christianity as their new religion.
Forced Conversions To Christianity
Again in comes the picture for forced conversions and all fingers point to the Christian missionaries. The Toda Janjati of Nilgiri fear the conversion menace of the Christians might affect their traditions. Todas are found only in the hills of Nilgiri, and they have unique traditions which they follow to the last detail even today. Even their community is not safe from these missionaries. The usual tactics of converting one of their own, training them to be a pastor, and starting a house church to harass others into 'accepting' Christianity have been unleashed on the community.
Not only in Tamil Nadu, but multiple cases from different parts of the country have come to light and they have a common factor. The promise of a luxurious life post conversion. Seems a very desperate measure to get people in the fold of Christianity. Sadly, this has percolated in the rural areas of the country and is seriously damaging the very fibre of the Hindu community.
A pastor of a church in the Jhabua district, after giving medicine to a tribal Hindu family in Indore, told them that their God has not cured them so they should convert to Christianity.
Another tribal family was forcibly converted to Christianity in Hathunia village. A tribal Hindu man, Man Singh was not cured despite undergoing multiple treatments. He was advised him to get treatment from the church in the Chhapri village of the Jhabua district.
With medicines from the church, Man Singh's health recovered. Now was the time to pay the compensation for the help. After this, Pastor Resingh started visiting Man Singh's house. During this time, Resingh continued to treat Man Singh. When Man Singh recovered completely, he was asked to convert.
Action Against Missionaries
The government needs to take serious action against the missionaries and their nefarious activities. The anti conversion law needs to be implemented with strictness otherwise the indigenous rituals of the country will be tainted and lost to the missionary nightmare that is trying to spread across India like a wildfire.