Recently, India's most effective External Affairs Minister, S. Jaishankar spoke in Kolkata delivering the Shyama Prasad Lecture on 'New India and the World'. He slammed China for its two-faced politics in all things related to India. He used an Indian proverb of "दो हाथों से ही ताली बजती है" or "It takes Two Hands to Clap" to define the downturn trend in the Indo-Chinese International relationships. The minister's proverb underlined the need for the Chinese government to meet India halfway in its efforts to maintain reasonable discourse on international points of concern.
Jaishankar's Take on Indo-Chinese Border Dispute
Jaishankar shamed Chinese politics for trying to violate the 1993 and 1996 LAC agreements. Additionally, slammed the Chinese government for unilaterally changing its mind about international points of contention related to India. The statement addressed the various Chinese border incursions along the LAC in the last two decades, like in Galwan.
He stated that the Chinese need to understand that a partnership is only made when it is profitable to both parties. As a former Chinese Ambassador, Jaishankar was able to clearly demarcate China's singular focus on making deals that only benefit the PRC and the CCP.
His stance on the border issue was that India is fulfilling its part. He urged the Chinese to adhere to its agreements with India. His statement implied that it was futile for China to check the Indian Government's patience by encouraging further border skirmishes. He reinforced the commitment of the Indian Defence Forces to maintain the integrity of India's sovereignty.
Jaishankar on Chinese Policies on Indo-Pak Relations
Although Jaishankar refused to grant Pakistan the gratification of being named directly in his speech; he stressed India will not be kind to foreign nations that are a terror industry. He underlined that cross-border terrorist activities in places like Uri and Balakot shall not be left unanswered by the Indian Defence Forces. He used the platform to hint at China's protection and support of Pakistan's terror camps.
Moreover, he was cynical about the Chinese petty geo-politics in blocking the UN ban on the 26/11 Mumbai Terror Attack's Lashkar-e-Taiba's mastermind, Sajid Mir. He blamed China for looking at Indo-US cooperation as a threat. He hinted that the move to block a ban on known terrorists was China's way to flex power in the UN. 
Jaishankar on Chinese Stance on Kashmir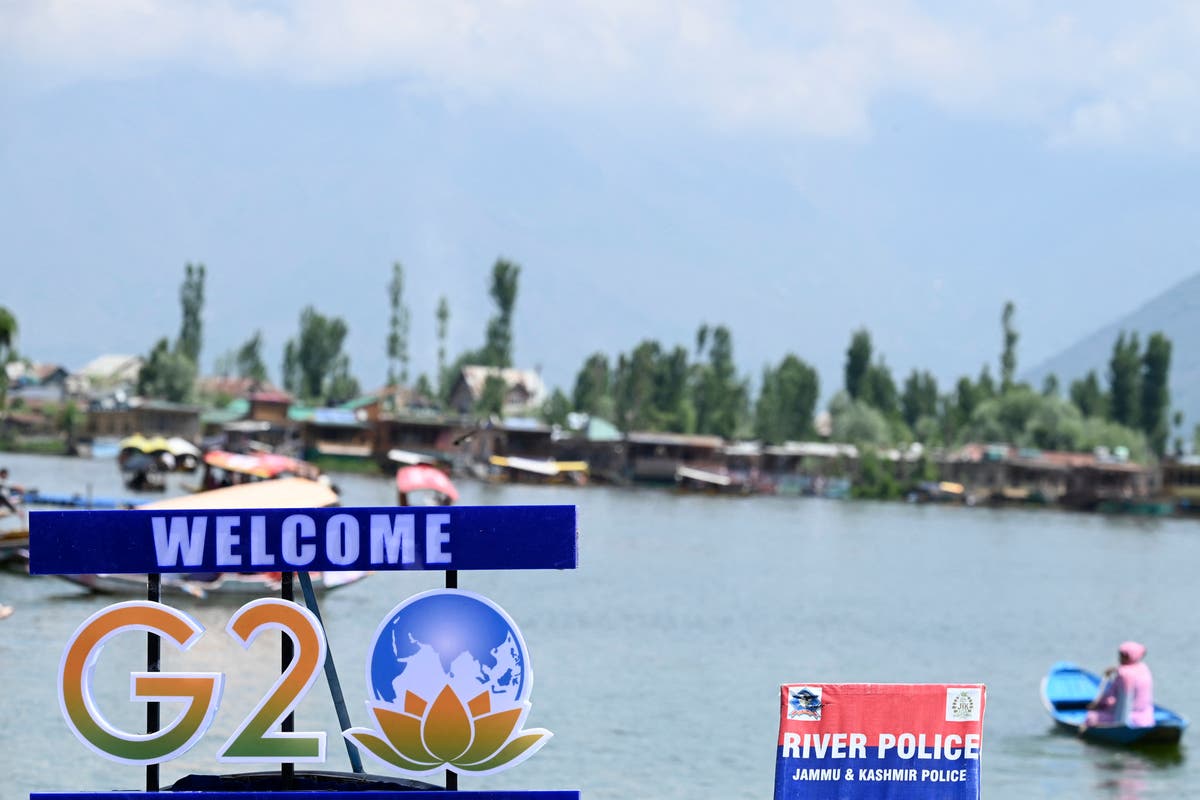 Pakistan tried to block India's G20 Meet in Kashmir. Its attempt to boycott the meet was supported by China. This showcased their clear stance on Pakistan's policies on Kashmir. However, the move failed on a global scale as the meet was successfully attended by Indonesia, UAE, and Bangladesh as a testament to their diplomatic ties with India. 3 other nations chose to distance themselves from the meet. However, they did do so without raising questions about Kashmir's relationship with India.  
China's two-faced approach to Kashmir shows its vested interest in keeping India and Pakistan on opposite sides of the question. China benefits from its arms trade with Pakistan. This trade fuels the terror campaign in Kashmir. China's claims of disputed territory are another example of it ignoring written agreements with the Indian government. The claim disregards the signed Instrument of Accession of Kashmir by Maharaja Hari Singh with India. 
The External Affairs Minister's speech at the event showcased China's duplicity and underhanded tactics. It highlighted how India, as a rising global power, understands the Chinese geo-politics strategy. His speech slammed the Chinese policy of playing on both sides of the game.