The state of Manipur continues to burn after the visit of Home Minister Amit Shah. The members of the Kuki tribe did not participate in the recent peace talks held by the center. They took to arms after the visit by the HM. Reports of houses set aflame by Kuki militants in Imphal have shocked the nation. This fresh incidence of violence took place after the attack in the Khamenlok area that resulted in the death of 9 people and injury to several others.
The Attack in Khamenlok Area
The attacks in the Khamenlok area resulted in the injury of 10 people and the death of 9. First, a gunfight erupted between militants and village volunteers. Thereafter, security forces also engaged in a gunfight with Kuki militants in the Bishnupur district. Reports indicate that Kuki militants were making bunkers in Meitei localities. Gun violence ensued when the security forces interrupted the devious plans of the militants to bunk close to Meitei areas.
Houses Ablaze in Imphal Area
A violent mob set fire to houses after the attack in the Khamenlok area. The security forces subdued the mob and its activities by using force and firing tear gas shells. This act of arson was observed in Imphal, Manipur. Another group of deviants set fire to the official quarters of a Manipur Minister.
Minister Nemcha Kipgen's official home was set ablaze in Imphal by the local militants. Although no casualty was reported, the state of Manipur continues to burn due to fresh spurts of militant activities.
Area Domination Operation by Central Forces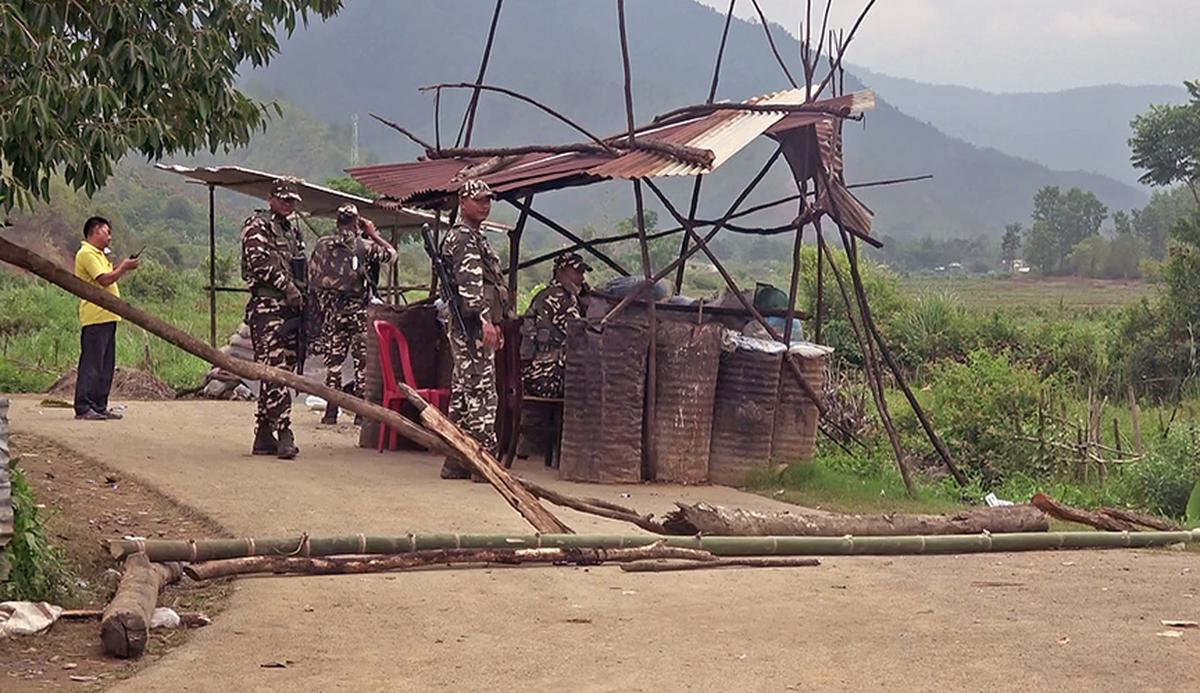 Intensive Area Domination Operation have been undertaken by Army and Assam Rifles. The intensification comes in the aftermath of the recent surge of violence in the state. The security forces have intensive patrolling in the affected areas. They have taken down illegal barriers. The operations are to curb the militants from further endangering the lives of the Manipuri people. The state government has imposed a curfew on 11 districts in Manipur. Additionally, Manipur state has also banned internet facilities.
Conclusions
The Kuki community has staged this elaborate military protest to dispute the long-standing demand of the Meitei community for a Scheduled Tribe status. The Christian-dominant Kuki Tribes do not want the Hindu Meitei community to enjoy a status that is comparable to other tribes.
The declaration by the BJP state government to grant the Meitei community ST status has resulted in over 45 days of violent protest by the Kuki people. The presence of foreign influence in these protests has also been discovered previously. Despite the assurances of the central government and the deployment of security forces; Manipur continues to be a hotbed for Kuki militant activities.