From the past few years we are seeing that how regime change in India is the target of many hidden powers. There are many verticals working inside India, holding Indian nationality to counter India's sovereignty. This attribute is deep down circulated in various sector, especially media, NGO's and now politicians.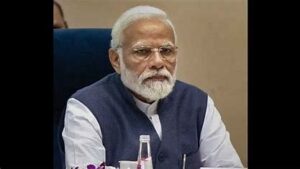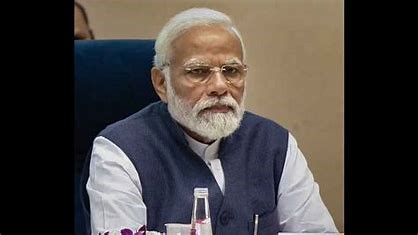 Change in government through proper political process is nothing new or uncommon. But, 'regime change' in a targeted way in accordance to a plan that is basically affected by the powers sitting outside the country. The termites who are in India using the facades of activists, academicians and journalists are actually working out the plan given to them by their masters.
Non-NATO, Non-EU Country Fixing Regime Change In India
Some vague sources are claiming having no proper report itself that some countries are planning regime change in India in full swing. While there are no proper proof of that, but the claim doesn't seem anything obscure. Because this has been already going on since past few years.
Thread:

You must be thinking #Switzerland is a beautiful country, but I know it has an ugly face when it comes to Bharat!

Why?

Because it has started interfering in Internal Affairs of MY Nation!!

THE PLOT FOR REGIME CHANGE IN BHARAT IS FULLY ACTIVATED!

Read details!

1/14

— BhikuMhatre (@MumbaichaDon) April 18, 2023
But, this time Persons of Indian Origin (PIO) are involved in this plot and the meetings are held in India itself. And this seems a full-fledged international conspiracy because the meetings held in the Embassy of that country in Delhi. The report claims that three such meetings have been held in Moti Bagh, South Delhi was one of them. The other meeting done at a lawyer's home in Bahadur Shah Zafar marg.
According to the report professional profiles of the people attending the meetings were diplomats, lawyers, doctors and IT professionals.
Strategy To Generate Chaos
The agenda of the meeting was to find mechanisms to remove the current regime of India from power. And they decided upon using PR agencies and social media experts to launch campaigns against the government. Their approach would be negative publicity and perception creation of the government. And they also are targeting to harness upon the 'weaknesses' of the government.
George Soros Game Plan
We have seen in just recent times, that how George Soros and his evil plans got exposed before Indian public. Tentacles of Soros are spread deep down and far wide. Their bugs are penetrated in our whole system that we cannot even willingly deny their involvement.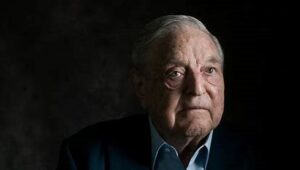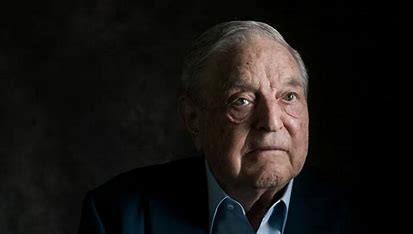 The international organisation ' International Committee of Investigative Journalists (ICIJ),' which affiliates journalists all across the world, is funded by Open Society Foundation. Ritu Sarin, Shyamlal Yadav and P Vaidyanathan Iyer of the Indian Express, Rakesh Kalshian – a former IANS editor who now works for German Channel Deutsche Welle (DW) are some of the top Indian journalists as members of ICIJ. One can imagine the influence and impact these foreign ring-masters enjoy.
Ukraine & western nations are trying to organise regime change in India & overthrow Modiji & get a more western friendly Govt in India. pic.twitter.com/JSCMWRnoG8

— Pagan 🚩 (@paganhindu) April 15, 2023
Why Are They Disturbed By FCRA Registrations Cancelling
Another very important mark of destabilizing any country is buying the intellectuals, or maybe making intellectuals out of the fools. Nobel Laureate and Bharat Ratna Amartya Sen who is every now and then seen abusing India is a member of the advisory council of an NGO called namati which is funded by OSF. The links of Soros and Amartya Sen are so close that they both together chair the meetings of this NGO.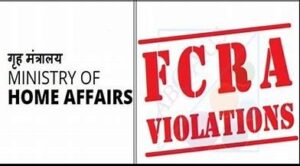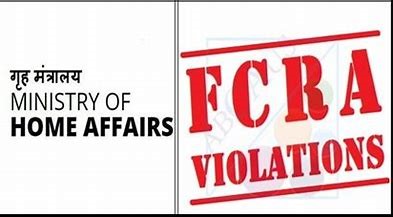 These people got largely affected by the crackdown on the NGO'S working in India. Since when Modi government has arrived, they have worked tirelessly to mark them and cancel such NGOS. Until now all the working and planning were unleashed upon India through the activists of NGO.
Conclusion
Since, the reports are not yet substantiated we cannot claim the extent of authenticity to them. But, regime change in India is at the top-most priority of many factions in India and beyond India. Therefore, this does not seem unique. But still the government must always be on alert and stop any kind of chaos unleashed in the country. Especially, in the current scenario how each social issue is converted into any 'activist movement' can create ruckus in the country. So government's responsibility is to crush them. And as a citizen of Bharat, people must be aware of any such workings influencing them against India.
---
References