In a recent political development that has sent shockwaves through the Indian political landscape, Prime Minister Narendra Modi publicly revealed during a rally in Nizamabad that Telangana Chief Minister K. Chandrashekar Rao, commonly known as KCR, expressed a desire to join the National Democratic Alliance (NDA). However, PM Modi made it clear that such an alliance would not be possible.
The Nizamabad Rally Revelation:
During a fervent rally held in Nizamabad, Prime Minister Narendra Modi addressed a diverse crowd of supporters and party workers. In the midst of his speech, he dropped a political bombshell by stating that KCR, the Chief Minister of Telangana and leader of the Telangana Rashtra Samithi (TRS), expressed an interest in joining the NDA, the ruling coalition at the center.
PM Modi's Statement:
PM Modi's statement regarding KCR's desire to join the NDA was met with stunned silence and subsequently led to widespread discussions.
He emphasized that while KCR had expressed his wish to be part of the NDA, it was made clear to him that such an alliance could not be realized.
The Changing Political Landscape: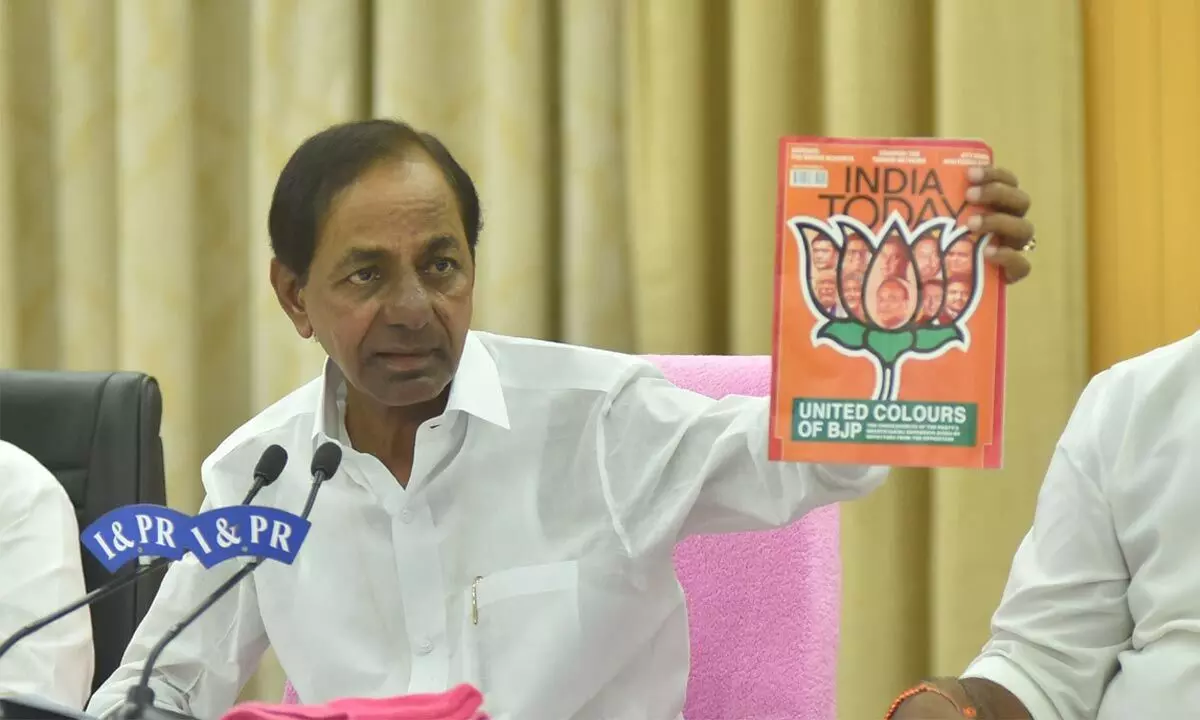 This revelation has illuminated the shifting political landscape in India. KCR, who has been a vocal critic of the BJP-led central government on various occasions, seemed to be exploring the possibility of aligning with the ruling party. Such a move could have significant implications for the political dynamics not only in Telangana but also at the national level.
Possible Motivations:
Speculation has arisen about KCR's motivations behind wanting to join the NDA. Some political analysts suggest that it could be a strategic move aimed at securing more central funds and support for Telangana's development projects. Others believe it might be an attempt to strengthen his position and influence on the national stage.
The BJP's Response:
The Bharatiya Janata Party (BJP), led by PM Modi, has been cautious in its response to this revelation. While the party has not outrightly rejected the idea of an alliance with TRS, it has made it clear that any such decision would be subject to careful consideration and a thorough evaluation of the potential benefits.
The revelation that KCR expressed a desire to join the NDA has added a new dimension to Indian politics, prompting discussions about the changing political dynamics in the country. Whether this alliance will eventually materialize remains uncertain, but it underscores the significance of strategic political maneuvering in India's complex political landscape. As the nation watches these developments unfold, one thing is clear: politics in India continues to be a dynamic and ever-evolving arena.