Recently, there has been a spike in anti-Hindu attacks all across the globe. There is no denying that it is an alarm for the Hindus. And eventually, Bengal becomes the epicentre of these ghoulish acts. Once a seat of great Shakti Puja, now has ignited demonic forces upon Devi Bhakts. Practicing ones Dharma is seen scandalous.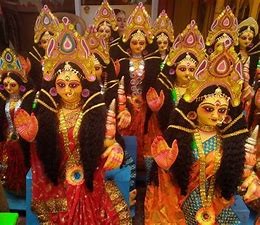 Kozahgari Purnima
On the auspicious day of Sharad Purnima, Hindu community of Bengal celebrates Kozagari Purnima by worshipping Devi Laxmi. The incident of brutal attacks and violence happened in the Mominpur area of Kolkata. Hindus are being forced to flee from the place and leave their houses and properties for goons. The people unleashing violence are jihadis and recruits of the party in power in the State.
Bikes and shops of Hindus vandalised by peaceful community today as they celebrate their festival at Maila Depot, Mominpore. As usual, CM isn't talking any action against them and giving them free hand. pic.twitter.com/GJ7N2EHhpl

— Dr. Sukanta Majumdar (@DrSukantaBJP) October 9, 2022
Many BJP leaders are reporting that houses were burnt down, bricks were thrown on the people and a continuous state of terror is created around the place.
It is to be informed that on the particular day Milad-Un-Nabi was also celebrated by the Muslim community. And Mominpur area is Muslim dominant area.
Many terrifying videos are coming on the social media. The goons even hijacked the Ekbalpur Police Station and the police personnel themselves fled from the station.
Ekbalpur Police Station seems to be captured by hooligans.
Mamata Police have abandoned the Station for the time being, out of fear. @chief_west if @CPKolkata is not up to the task, please seek CAPF (Central Armed Police Forces) deployment.@HMOIndia kindly intervene 🙏 pic.twitter.com/3RbaCVDoLz

— Suvendu Adhikari • শুভেন্দু অধিকারী (@SuvenduWB) October 9, 2022
BJP leader Amit Malaviya even shared a video where terror elements were seen vandalising the pooja pandals.
Repetitive Violence
Since the post-poll violence unleashed over the Hindus there is no stopping of such incidents in West Bengal. A mass exodus of two lakhs Hindus happened during those seven days. And there was nobody to listen to their cries. And it is a historical fact that the atrocious riots of Noakhali in the year 1947, occurred on this very day of Shard Purnima. There is a repetitive violence, a repetitive pattern, and the same old ideology. This is neither new in the way it took place, nor do the consequences look same. History repeats itself.
Now Hindus Must Choose
As the history is on its cyclic revision, Hindus should choose their fate. Choose their fate by their 'karma'. Because there is no other way. If you have easily forgotten what happened in year 1947 you would surely forget what happened in 2022. And eventually you will forget who you were. And once you forget, you will forgive! Claiming your future comes from knowing and learning from your History.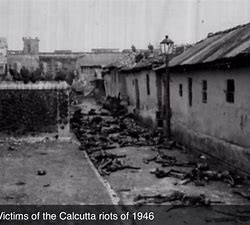 Role of the Central government has to be crucial in this front. However, if there is no reciprocation from their side, what the community is doing for their own safety?
---
References
https://www.opindia.com/2022/10/bengal-anti-hindu-violence-reported-from-mominpore-bjp-seeks-urgent-deployment-of-central-forces/