Some important events get unnoticed and most often deliberately left in this crowd of news. The current situation going on the world and in India display the utter fanatic and radical face of people following religions. Their involvement in every stint of crime is unmatchable. Recently, four students of madarsas were caught by the custom department in the case of gold smuggling. This is a case of Kozikode Airport.
What Is The Issue?
At Kozhikode Airport the Air Customs department caught four people with 3.5 kg of gold. The gold is of worth around 2 crore rupees.
The four culprits are Ossankunnath Shafiq (27) had hidden 901 gram of gold. He is a native of Malappuram. While, Unnichal Methal Vijith (29) was caught with four capsules. He was coming from Abu Dhabi. Third culprit caught is Muhammad Uwaisil (30), who also belongs to Malappauram. He was also smuggling 4 capsules of gold in his body. Last culprit Rehman who is 43 years old was coming from Jeddah.
Four Islamic students who are getting trained to become Mullah's & Usthads arrested for gold smuggling while coming back from Saudi Arabia after performing Umrah in their holy month of Ramdan

Almost 5kg gold got seized from these Umrah passengers other day

Advocate Shukoor… pic.twitter.com/mQ5PBSJFlF

— HKupdate (@HKupdate) April 3, 2023
Interestingly, these culprits are the trainees of Maulana in madarsas. And this is not a new case, rather such incidents of gold smuggling have happened earlier.
Gold Smuggling Is An International Crime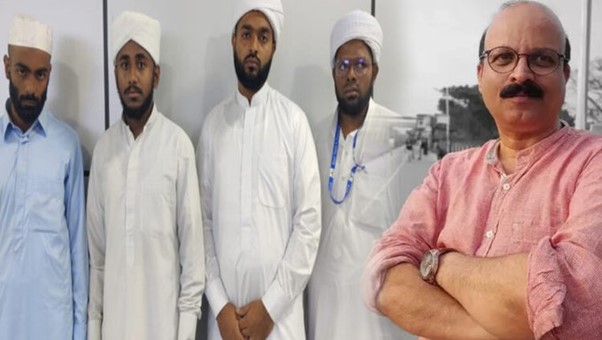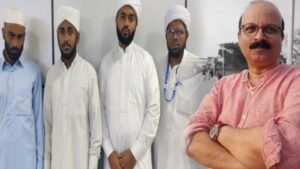 The racket of gold smuggling was a key factor in making Dawood an international criminal. This is a racket that uses people from all walks of life and having a particular inclination of ideology.
---
Reference