Around the world, the feminist movement is now gaining strength. Many people's efforts and struggles in the past have made this possible. Dr. Hansa Jivraj Mehta is one such lady. Dr. Mehta was a well-known advocate for women's rights and a liberation fighter. All men are born free and equal was the first sentence of the Universal Declaration of Human Rights (UDHR). The sentence has been changed by Dr. Mehta to read, "All human beings are born free and equal."
#DYK? Indian reformist #HansaMehta is credited with rephrasing "All
men" to "All human beings are born free & equal" in the #UDHR. Without her contribution, we would likely be speaking of the Universal Declaration of the Rights of Man rather than of #HumanRights! #WednesdayWisdom pic.twitter.com/PYwWEnsEgF

— United Nations in India (@UNinIndia) April 3, 2019
Hansa Mehta – The Freedom Fighter
On July 3, 1897, Dr. Mehta was born. Her father, Manubhai Nandshankar Mehta, was the then-Dewan of Baroda, and she came from a wealthy family. After completing her studies in journalism and sociology in England, she returned to India. Sarojini Naidu and Mahatma Gandhi started to have a big impact on her life during that period. Soon after, she became fully involved in the struggle for liberation, taking a leading role in the Swadeshi and the Non-Cooperation movements.
Inquilaab Zindabaad was yelled at as Kamala Nehru and Hansa Mehta arrived at the Delhi Railway Station in 1930.
The British forced train engines to honk continuously to block out the shouts for revolution because they were so fervent.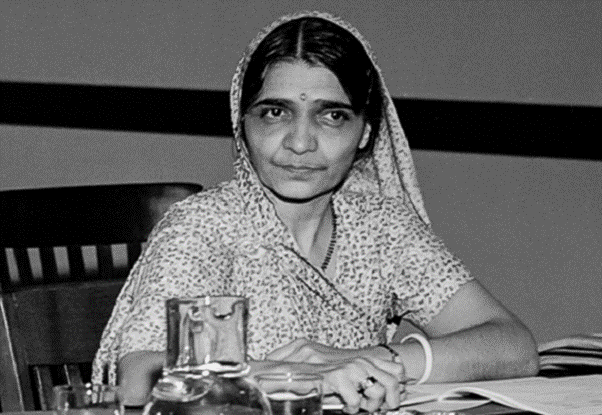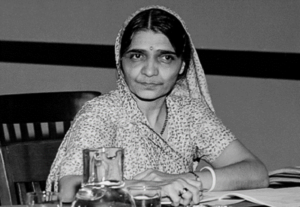 Later In 1930, she founded Desh Sevika Dal. In 1932, the British even detained her and imprisoned her with her husband. The Bombay Legislative Council elected her. She ultimately prevailed in the provincial elections. She served two terms, from 1937 to 1939 and from 1940 to 1949. She thereafter became a member of the Constituent Assembly (CA).
Hansa was a part of the subcommittee on fundamental rights and the advisory committee. She promoted justice and equality for women in India. In 1926, Hansa was chosen to serve on the Bombay Schools Committee. From 1945 to 1946, she presided over the All India Women's Conference. She suggested a Charter of Women's Rights in her presidential address at the All India Women's Conference gathering in Hyderabad. Between 1945 and 1960, she served in a variety of positions in India, including vice chancellor of SNDT Women's University, member of the All India Secondary Board of Education, president of the Inter University Board of India, and vice chancellor of Maharaja Sayajirao University of Baroda.
At around this time, Hansa was chosen to represent India as a delegate to the UN Commission on Human Rights. As Vice-Chair to Eleanor Roosevelt, one of the most distinguished American first ladies to date, she found herself on the United Nations Commission on Human Rights.
Years later Secretary General of the United Nations, Ban Ki-Moon in 2015 would note "The world can thank a daughter of India, Dr Hansa Mehta, for changing the term in the UDHR".
The government awarded her with the Padma Bhushan in 1959. She continued to serve the country till her death on 4th April 1995.
---
References