On September 24, 1861, amidst the bustling city of Bombay (now Mumbai), a remarkable woman named Bhikaiji Rustom Cama was born. Little did the world know that she would grow up to be one of the trailblazers in India's struggle for independence. Bhikaiji, affectionately known as Madam Cama, hailed from a distinguished Parsi Zoroastrian family, her parents Sorabji Framji Patel and Jaijibai Sorabji Patel, being prominent members of the Parsi community in the city.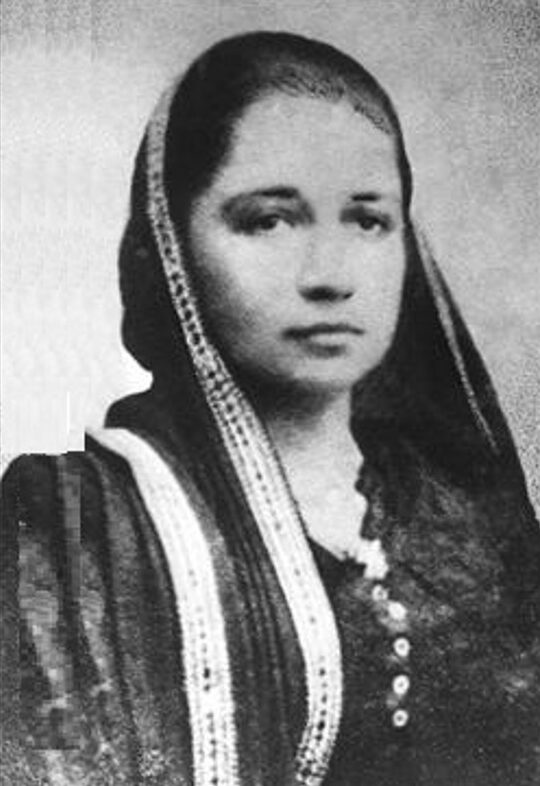 Early Life And Education: A Foundation Of Excellence
Raised in affluence, Bhikaiji Cama attended the Alexandra Girls' English Institution, a prominent school for Parsi girls. Known for her diligence, discipline, and an innate talent for languages, Bhikaiji's formative years shaped her into a poised and eloquent individual.
A Marriage And Philanthropy: A Life's Purpose Unfolds
In 1885, Bhikaiji married Rustom Cama, a pro-British lawyer from a well-to-do background. However, the marriage was far from ideal, and Bhikaiji found solace in philanthropic endeavors and social work. Her compassion and dedication became evident during the tumultuous times of famine and bubonic plague in the Bombay Presidency in the late 19th century. Bhikaiji selflessly joined medical teams, providing care for the afflicted and contributing to vaccination efforts.
A Journey Towards Activism: London And Paris
Bhikaiji's life took a pivotal turn when she met Shyamji Krishna Varma, a prominent figure in London's Indian community known for his fiery nationalist speeches. Under his guidance, she became acquainted with Dadabhai Naoroji, a leading figure in the Indian National Congress. The trio supported the establishment of Varma's Indian Home Rule Society in 1905. Bhikaiji's unwavering dedication to her homeland led her to relocate to Paris in the same year.
Together with like-minded activists, she co-founded the Paris Indian Society, using it as a platform to publish and distribute revolutionary literature advocating for Indian sovereignty.
The Historic Flag Unfurled: Symbolizing Independence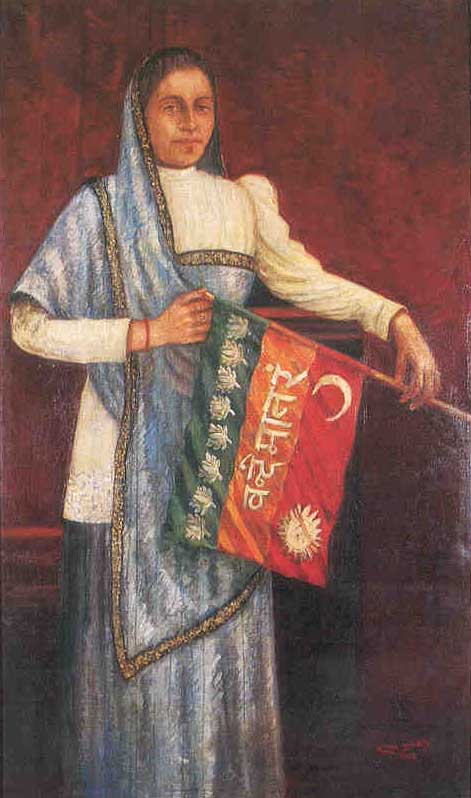 August 21, 1907, stands as a monumental day in the history of India's independence movement. Bhikaiji Cama, at the second Socialist Congress in Stuttgart, Germany, unfurled what she called the "Flag of Indian Independence." This act of courage and determination sent a strong message for human rights, equality, and autonomy from British rule. Her flag, a modified version of the Calcutta Flag, would later serve as a template for the present-day national flag of India.
Challenges And Exile: An Indomitable Spirit
Bhikaiji's activism brought her in contact with challenges and controversies. She faced attempts to thwart her return to India and was even asked to sign an agreement promising not to participate in nationalist activities. However, she refused to be silenced. When her compatriots were arrested in Britain in 1909 following an assassination, the French Government declined to cooperate with the British Government's extradition request for Bhikaiji. She remained steadfast in her beliefs, declining an invitation from Lenin to reside in the Soviet Union.
Advocacy Beyond Borders: Gender Equality And More
Inspired by the Suffragette movement, Bhikaiji Cama championed not only India's independence but also gender equality. Her passionate speeches advocating for women's rights resonated globally. However, her priority remained India's sovereignty. Her statement to Parsi women, "Work for Indian's freedom and independence. When India is independent, women will not only have the right to vote but all other rights," reflects her unwavering commitment.
Exile And Legacy: A Lasting Impact
Bhikaiji's commitment to India's freedom forced her into European exile. Despite hardships and health issues, she remained resolute. Her return to India in 1935 was a triumphant moment, but her death the following year marked the end of an era. Her legacy lives on through institutions like the Bai Avabai Framji Petit Girls' High School, named after her.
Today, Bhikaiji Rustom Cama's contributions to India's struggle for independence remain an inspiration. Streets and places across India bear her name, and her face adorns a commemorative stamp. Her story stands as a testament to the power of an individual's determination, advocacy, and unwavering belief in justice and equality. Bhikaiji Cama's journey from Mumbai's Parsi community to international platforms continues to illuminate the path of freedom and empowerment.