In a surprising turn of events, Yevgeny Prigozhin, the chief of the paramilitary organization Wagner Group, personally brokered a deal with Belarusian President Alexander Lukashenko. This effectively halts the planned march of Wagner fighters to Moscow. The agreement entails Prigozhin and his private militia relocating to Belarus, with authorities dropping all charges against him. it includes ensuring immunity for the Wagner fighters, who will not face prosecution.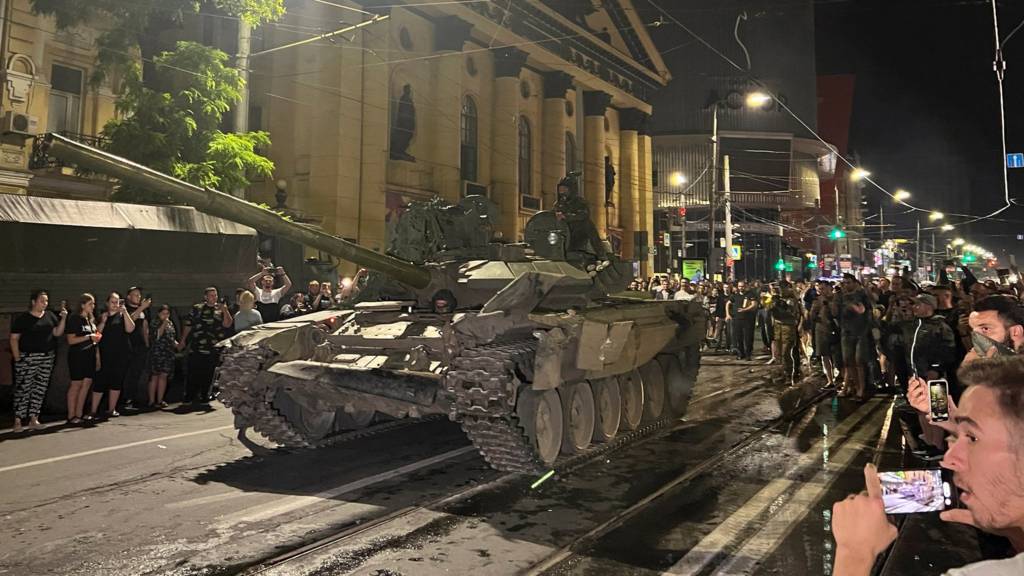 Deescalation Of The Situation
Kremlin spokesman Dmitry Peskov confirmed the development and expressed gratitude to President Lukashenko for his role in de-escalating the situation. Peskov further assured the public that Russian President Vladimir Putin had personally guaranteed the safety of Yevgeny Prigozhin and his private militia. Additionally, Peskov announced that Wagner fighters who did not participate in the armed rebellion would be given the opportunity to sign contracts with the Russian Defense Ministry.
Yevgeny Prigozhin explained that he made the decision to agree to the deal in order to prevent further bloodshed among Russian citizens.
This choice follows a long-standing and public feud between Prigozhin and Russian Defense Minister Sergei Shoigu regarding the ongoing war in Ukraine. The war had recently escalated into a potential armed rebellion.
Prior to the agreement with Belarus, Ukrainian President Volodymyr Zelenskiy appeared to lend support to the armed rebellion against the Kremlin led by the Wagner Group. Zelenskiy expressed his belief that those who choose the path of evil ultimately destroy themselves, and that those who provide arms for war will eventually face the consequences.
Rise Of The Controversy
The Wagner Group and its chief, Yevgeny Prigozhin, have faced controversy due to their alleged involvement in the conflict in Ukraine, including clashes with Russian military forces. Prigozhin publicly accused the Russian Defense Ministry, led by Sergei Shoigu, of launching attacks against his men, fueling his determination to overthrow the military leadership.
In response, Russian authorities swiftly issued an arrest warrant for Prigozhin after he released an audio message calling for an armed uprising against the country's military. President Vladimir Putin strongly denounced the actions of the rebel paramilitary organization, emphasizing the gravity of the situation.
However, a surprising diplomatic resolution emerged with Belarus, effectively averting the imminent threat of an armed rebellion within Russia. Under the agreement, Yevgeny Prigozhin and the Wagner fighters will relocate to Belarus, and authorities will drop charges against Prigozhin while granting immunity to the fighters. This significant development in the ongoing power struggle and underlying tensions within the Russian government and military is expected to have far-reaching consequences that will shape the political landscape of the region in the long term.