As the boycott demand against Brahmastra rises, the secular-liberal team behind the movie is doing all it can to attract Hindu attention. Clearly, they are failing at this attempt. The movie's director, Ayan Mukherjee, actors Alia and Ranbir visited Mahakal temple in Ujjain on 6th September 2022. The hypocrisy of the lead actors comes after they have been repeatedly criticized for flaunting their secular credentials.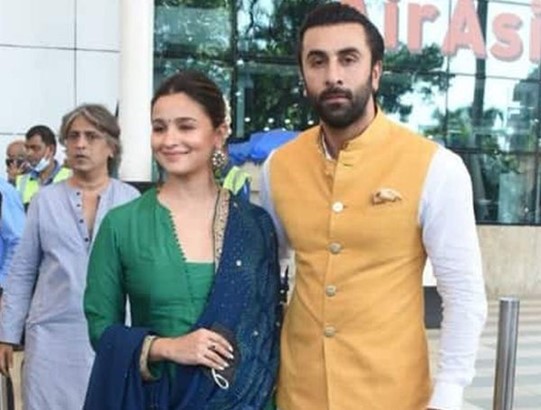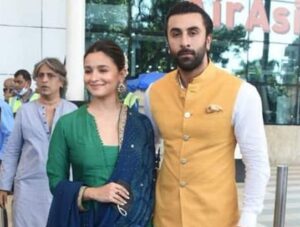 बीफ खाने वाले रणबीर कपूर और कट्टरपंथी महेश भट्ट की बेटी आलिया भट्ट का महाकाल मंदिर में जबरदस्त विरोध #Video #BoycottBrahamstra pic.twitter.com/atX5iM74Un

— #BoycottBrahmastra (@KreatelyMedia) September 7, 2022
PR Ploy
The sudden love of Hinduism is no more than a publicity gimmick to save the sinking ship 'Brahmastra'. The lead actors of the film are stepping up their game, whereas the PR agencies are claiming it's already a hit. In order to fool and placate the Hindus, the destination was changed this time from a Sufi shrine to a Mandir. Honestly, it was nothing more than a PR ploy, as was the change of character from Rumi to Shiva.
A few Bajrang Dal activists learned about the actors' visit to Mahakaleshwar Temple (a highly revered Jyotirlinga). In response, Hindu activists gathered outside the temple and protested against their entry. As the crew reached the Mandir for Darshan, activists from the Bajrang Dal greeted them with Jai Shri Ram slogans. It took a large group of activists to stop Alia and Ranbir from entering the Temple premises and conducting Sandhya Pooja there.
"We won't allow Ranbir Kapoor and Alia Bhatt into the temple over the liking for beef remark. We'll protest in big manner against local administration and police over the assault on our worker," Bajrang Dal leader Ankit Chaube said. @NewIndianXpress @TheMornStandard @santwana99 pic.twitter.com/ohJXZJLru1

— Anuraag Singh (@anuraag_niebpl) September 6, 2022
Hindus were enraged at Ranbir Kapoor's self-proclaimed 'beef-lover' status, which caused a furore among the activists. Taking everyone for granted, these celebrities are only motivated by monetary gains, public fame and status.
As Hindu activists swarmed the area, the police deployed at the Mahakal temple lathi-charged them. Activists managed to prevent the actors from entering the temple premises, only the director and some other members were permitted.
Boycott bollywood movies Bollywood disrespect Hinduism #BoycottBramhashtra pic.twitter.com/z9tnqCBMFr

— vicky thakur (@Miki30438997) September 7, 2022
Ankit Chaubey, who is Bajrang Dal's district president, quoted, "We are here to protest against Ranbir Kapoor. He has given derogatory comments against Gau Mata." He objected to the lathi charge done by the Police and added, "We will intensify the protests and will not allow Ranbir Kapoor and Alia Bhatt to enter the Temple. Ranbir Kapoor said on camera that eating beef is good. Bajrang Dal will not allow a beef-eater from entering the Temple."
Conclusion
Hindu's religious feelings have been reduced to mere tokenism by these celebrities. Their seasonal outings to Mandirs are nothing more than hogwash, devoid of any value or sentiments. Since they continue to directly or indirectly chastise the audience, it is imperative they learn to respect them. As the audience has started to raise their voice, the celebrities call them trolls. Yet when these celebrities receive the same response, they conveniently play the victim card. In India, celebrity worship has taken a negative turn, which has resulted in self-aggrandizement and thanklessness. Instead of splurging on these actors and funding their life of luxury, cinemagoers should protect their self-respect and hard-earned money.