Hyojeong Park, a South Korean youtuber and streamer, got harassed by two boys in Mumbai. However, Mumbai is one of the safest cities in India, but such incidents are the reflections of the criminal minds of the people. Currently on a trip to India, Hyojeong streams her journey live on the youtube and on 29th November she was doing the same.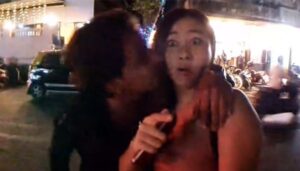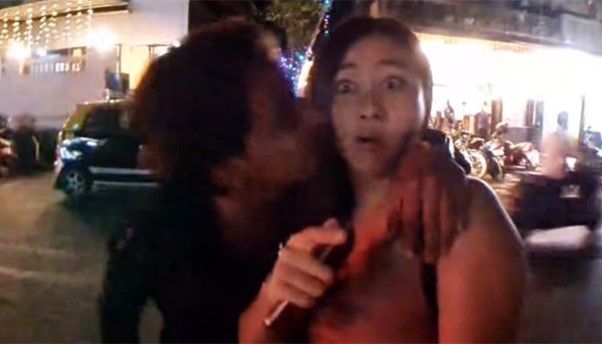 What Is The Issue?
On 29th November, in Khar area of Mumbai, Korean Youtuber, Hyojeong Park was walking, holding her camera in her hands. She was live streaming on youtube at that time. Two youths who are identified as Mobeen Chand Mohammad Sheikh and Mohammad Naqeeb Sadrealam Ansari harassed her. In a disgusting manner they yelled from the back, 'I love you'. And as a youtuber, Park replied back saying, 'I love you back'. However, the two Muslim boys approached and one of them put her arms around her. In the incident he tried to forcefully kiss her.
Over social media this row came into the limelight and people thoroughly condemned it. Hyojeong stated in an interview that how much disturbed she was after the incident occurred. She said,
 "I was crying in my bed after the incident. One of my Indian friends advised me to upload the video footage of the incident and inform the Mumbai Police,"
Happened to me in another country too but at that time I couldn't do anything to call Police. In India, action being taken very quickly. I've been in Mumbai for over 3 weeks, planning to stay longer: S Korean YouTuber Hyojeong Park, who was harassed in Mumbai while live streaming pic.twitter.com/OPZXoNw9Kz

— ANI (@ANI) December 1, 2022
Hindu Boys Saved Hyojeong
But what happened after the incident can be said as a sigh of relief for the Indian citizens. Because if a few mean and criminal minded people were harassing her, there is no dearth of gentlemen and 'sabhya' people who could stand for her. Two boys came forward and drove Mobeen and Naqeeb Khan away and protected the girl in between the city. The boy who came forward to save her is Atharva Tikkha and the other is Aditya. Atharva told Park that he was luive watching her youtube stream at that moment and got to know from there that she was in trouble.
After the incident, Mumbai police grabbed the two eve-teasers and put them in one day police custody.
What happened post incident is not known by many people !!

One Hindu guy instantly came to rescue her, because he was also watching her live streaming

Then, Korean YouTuber Hyojeong Park thanked him and says "mumbai is preity much safe" pic.twitter.com/UE20xW7WUp

— Ashwini Shrivastava (@AshwiniSahaya) December 1, 2022
Conclusion
Hyojeong thanked the Mumbai police who took the action at the early information. And she is happy that such nice people came forward to support her.
However, there are many sides to this incident which show the image of a country before the world. However, it is important to notice the surroundings, background and the ideologies one follow which foundationally shape ones real personality. And the difference is quite visible here in this particular incident.
---
Reference