There are many myths peddles on the name of Sikhism and its rift is created with that of Sanatan Dharma. There are people who never try to imbibe the essence of Sanatan. Since the British period, Macauliffe and stooges within the Sikhism tried tooth and nail to create a false history of Sikhism and Gurus. Sikh Gurus who are equally revered in Hindu tradition were never of the idea to represent Sikhism as a stand-alone religion bereft of Sanatan Dharma.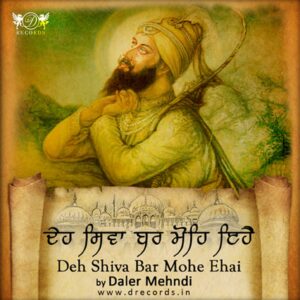 Propaganda Against Sikhs
There is a narrative propagated by such people is that on the day of Diwali, Sikh must celebrate 'Bandi Chor Divas'. On the occasion of the fifth guru, Shri Hargobind ji's release from Gwalior fort. Along with 51 other kings he was arrested on the orders of the Emperor Jahangir. Guru Hargobind was the first guru to hold sword in his hands to fight against the Mughals and all the vidharmis. On the auspicious day of Deepawali, the guru was released from prison, while 52 princes held the cape of his robe.
At this very point a negative narrative is sung to bifurcate Deepawali from that of Sikhs. However, these people have no idea that every Sikh celebrates Deepawali and for them this is equally important as for Hindus. And no other reason is there to establish the insignificance of this particular twitter trend.
However, to establish it by using facts and truth is important so that people do not get mislead and confused by such words.
Reality of Diwali and Sikhi
Guru Teg Bahadur and Guru Gobind Singh Ji after, Hargobind ji also celebrated this festival with equal vigour. There has never been a stopping to this tradition since Nanak dev Ji. However, these Khalistani handles claim that after a certain point of time, the Sikhs evolved into a different strand. This evolution made them take different paths from Hinduism and over the time the creation of Khalsa completely separated their ways.
However, during the times of British, stooges appointed by them like Kant Singh Nabha and Veer Singh. They were the people who tried to completely disfigure and alter the truths related to history and present a maligned Sikh History.
Guru Teg Bahdur himself wrote a letter to all the leader or heads of different groups to congregate and celebrate Deepawali. This has been translated by the eminent professor Dr. Fauja Singh Ji. This signifies that even Hargobind Ji's son doesn't celebrate this day as bandi chor diwas. This is a complete ploy to malign the pious relationship of Sikhs and Hindus.
The older name of Golden Temple was Harmandar Sahab. And in one of the letter written to the wife of last Guru, Mataji, clearly mentions 'Mandar", means temple.
And Mataji wrote a letter to Jassa Singh stating that they should celebrate Deepawali with joy and devotion. She also ordered to open 'gaushala' (cowshed) for the service of cows.
In a book 'Sikhs of Punjab', where the writer mentions that Khalsa army is living under attacks while, they want to celebrate Diwali.
Conclusion
Sikhism is whole tradition of Vaishnavism and Shaktism and no such propaganda of monotheistic principles is ordered upon people. Readers need to understand that Gurus are the ones who teach principless, they are no Prophets, who are made to command and establish their rule. However, such misconceptions and lies are now been dismantled by continuous efforts of many people.