"But La ilaha illa Allah is a relationship that is more than the relationship of blood and nation, this relationship draws us to you again and again in your love. All of you should believe in your mind today that the slogan of Hindu Muslim Bhai Bhai is near, it is a lie, it is a mirage. Every ism is an enemy of Islam and the people of Islam, the shadow of secularism is not heaven for the Muslims of India"
These are the words of a recent magazine released by the Islamic Terrorist organisation Al Qaeda, and the threats against Bharat is visible in each of its words.
In addition, it reassures Indian Muslims that they do not need to be concerned about material loss because for decades they have been experiencing the loss of both property and life. Instead, the journal encourages individuals to dedicate their life and everything they own to the cause of Islamic jihad.
Are Hindus ready to take up this challenge? Do we have the resources, the man power and the required spirit to take on this war? When it comes to the first resource, man-power, we are declining on it. And in the upcoming future the decline in Hindu population would be faster and exponential. As the current modern Hindu is so unaware and secular minded that they have adopted a lifestyle which needs no intervention from external sources, and family life is the most badly stricken factor amongst all.
Muslim Population; a Ticking Time Bomb
Look at how many Kafirs have moved into Hindu settlements from Muslim ones in neighbouring states like Kerala, Bengal, and Uttar Pradesh. Visit any city's Muslim-dominated neighbourhood and feel the rapt attention as you wait for something to happen.
Across the world, the rise of Islamic population is a reminder to Hindus, that to which extent they are being engulfed into the trap of Ghazwa-e- Hind.
•
Muslim population growth is the population growth of Muslims worldwide. Between 2015 and 2060, Muslim population is projected to increase by 70%.
•
According to another study published in 2015 by the Pew Research Center, Islam is expected to gain a net of 3 million adherents through religious conversion between 2010 and 2050, which makes Islam the second largest religion in terms of net gains through religious conversion after religiously unaffiliated, mostly comes from Sub-Saharan Africa (2.9 million).
•
By 2030, Pakistan is projected to overtake Indonesia as the country with the largest Muslim population.
Where Does Hindu Population Stand?
"From 84 per cent in 1951, the Hindu population has dropped to 79 per cent. This is the first time that the Hindu population has gone down below the psychological mark of 80 per cent,"
says national General Secretary of Vishwa Hindu Parishad, Dr Durendra Jain.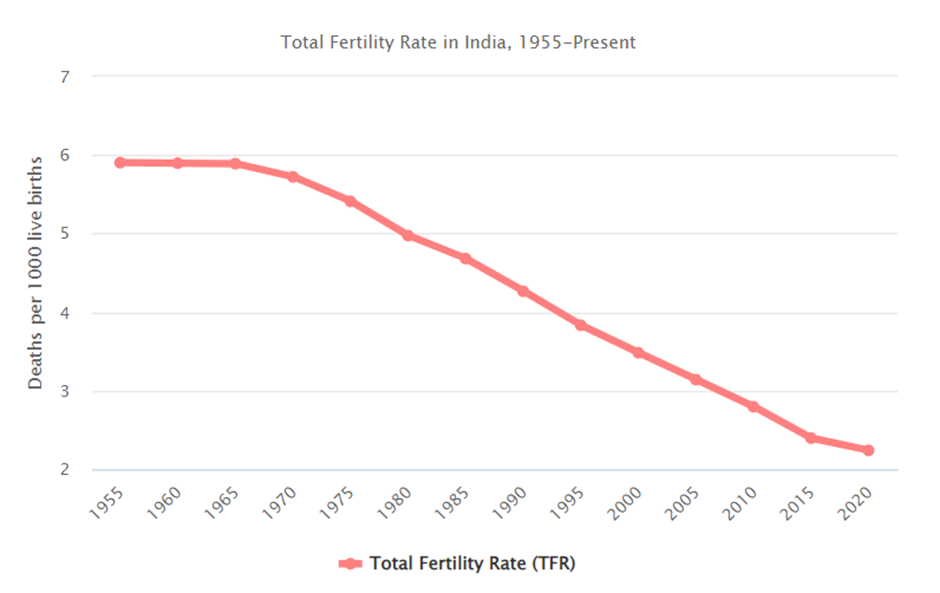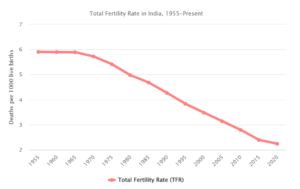 The average Indian woman gave birth to two children in 2019-21, which marks not only the lowest level reached ever but also an important milestone since the total fertility rate (TFR) has now fallen below the replacement level. (statisticsfrom the National Family Health Survey, 2021 ). Here, total replacement level refers to the how many births are taking place to fill up the vacancy of the deaths happening. And India is declining on this issue.
But Hindus are the major factor for this decline because they do not want to produce more children due to financial restraints and many responsibilities. Muslims have their agenda set in their minds and they are always targeting to achieve Ghazwa-e-Hind, in any which way.
Why Large Hindu Population is Important?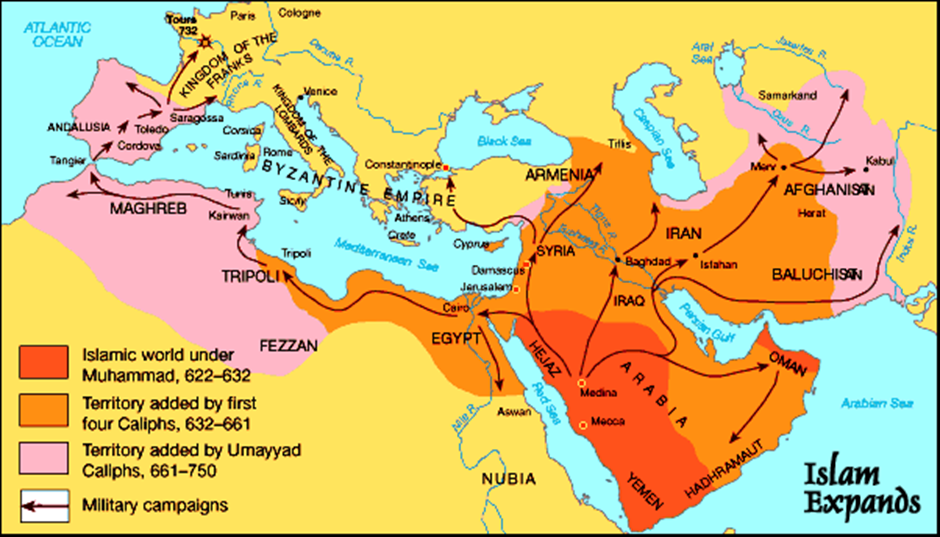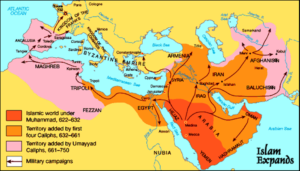 This map elaborates how and when Islam propagated and at the current scenario, 57 countries are formally Islamic, and many are in making. Ghazwa-e-Hind is taking its course with more force in this decade and Hindus are in deep slumber, because they are more concerned about inflation and family responsibilities.
The case study of an ancient city, Lahore portrays how a slight change in pychology leads to a complete vanish of population. Once a thriving land of Hindus, Lahore's Dussehra used to be one of the most famous festivals.
There were 300,000 Hindus and Sikhs living in Lahore as Independence approached.
"By August 19, 1947, that number had sunk to 10,000, and by the end of the month to just 1,000. The majority moved to India. Many were killed, though there is no knowing their number. Some neighbourhoods of the city were entirely Hindu and Sikh, others were mixed, while some were solely Muslim. Gumti Bazaar was a purely Hindu neighbourhood, with the exception of one resident: Maulana Salahuddin Ahmed, editor of Adabi Duniya, the leading Urdu literary journal of its time."
Lesson

s

For Modern Hindu
It is absolutely correct that one has a right to choose their own life and how they are going to live. But let me remind each one of us Hindus, that at the prime of Islamic invasions and horrific genocides of Hindus in medieval India, what our ancestors did? Were they afraid of continuing their legacy, did they in any way stop living? No. because they know that as a human being it their natural 'Dharma' to procreate and continue their lineage. Because in our Sanatan dharma, it is called 'Pitru-rina" (debt to the ancestors). If we are concerned for ourselves and our future it is imperative that we continue our legacy apart from all the havoc unleashed upon us, because that is the only way to survive in our progenies and continue this war. If in a slight way you are concerned about your dharma and this beautiful Bharat, do your first duty to pay back your ancestral debt, because they faced all those perils and still continued their generations.
Modern mindset is good, but when one is so unaware of their primal duties how are you going to live a fulfilling life?
Always remember, that Ghazwa-e- Hind makes up the biggest challenge of the coming decades, and if we are defeated on the very first stage, there won't come another chance.
—————————————————————
References