The recent arrest of Seema Haider, a Pakistani citizen, and her partner Sachin Meena, along with his father Netrapal Singh, by the Uttar Pradesh Anti Terror Squad (ATS), has garnered significant attention. Seema's unlawful entry into India and her unconventional love affair with Sachin have sparked debates about border security and national sovereignty. This article explores the intriguing love story and the ongoing investigations surrounding the case, which involves both Indian and Pakistani authorities.
Breaching Borders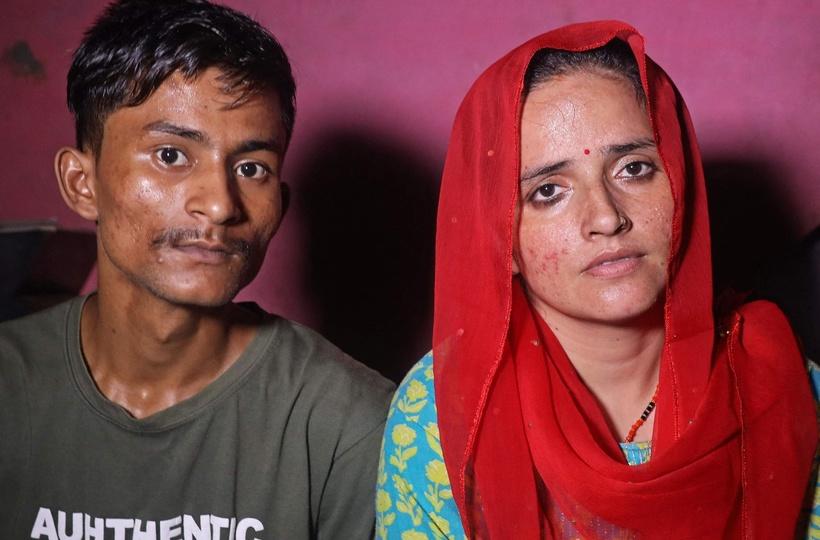 Seema Haider, a 27-year-old married mother of four from Sindh, Pakistan, claims that fate brought her together with Sachin Meena, a 22-year-old unmarried shopkeeping assistant from India, through an online shooting game called PUBG during the COVID-19 pandemic in 2020. Their virtual friendship quickly blossomed into a deep affection, leading Seema to make a life-altering decision that would challenge boundaries.
A Daring Journey And Unsettling Questions
In a bold move, Seema Haider left Pakistan with her four children and allegedly managed to smuggle herself into India. After traveling to Nepal, she finally met Sachin Meena in March. By May, Seema and her children successfully entered India via Dubai and Nepal, where Sachin warmly welcomed them. The couple has since been living together in a rented apartment in Rabupura, Greater Noida, situated about 55 km from New Delhi. They assert their marital status and express a desire to remain together in India.
However, Seema's undocumented entry into India and her relationship with an Indian citizen have raised serious concerns about border security. The authorities have filed a first information report at the Rabupura police station, citing violations of the Foreigners Act, the Passport (Entry into India) Act, and sections 120B and 34 of the Indian Penal Code.
This has sparked discussions about the need for enhanced border monitoring to prevent similar unauthorized entries that may pose potential national security threats.
Ghulam Haider's Appeal
Complicating the situation further, Seema Haider's estranged husband, Ghulam Haider, who works in Saudi Arabia, has expressed his heartfelt desire to be reunited with his wife and children. He has appealed to both Indian and Pakistani authorities for their return, adding emotional complexity to an already intricate situation.
Investigating Links And Security Concerns
The Anti Terror Squad (ATS) and Intelligence Bureau (IB) are actively investigating Seema Haider's case, particularly due to her potential connections with the Pakistan Army and Inter-Services Intelligence (ISI). During interrogation, authorities discovered that Seema had been in contact with individuals from Delhi-NCR through PUBG, raising suspicions about her activities and associations.
Additionally, her fluent English reading skills during questioning have piqued investigators' curiosity, prompting them to delve deeper into her background. The ATS is scrutinizing the circumstances surrounding her entry into India without a visa and the authenticity of her Pakistani identity card, which bears an unusual issue date of September 20, 2022.
Moreover, Seema's revelations during interrogation about her brother's affiliation with the Pakistan Army have added complexity to the case. Ghulam Haider corroborated that Seema's brother, Asif, and her uncle, Ghulam Akbar, indeed serve in the Pakistan Army, raising further security concerns for the agencies involved.
Ongoing Interrogations And Collaborative Investigations
The Uttar Pradesh ATS, in conjunction with central intelligence agencies, continues its extensive questioning of Seema Haider and Sachin Meena at an undisclosed location in Noida. Their focus is on extracting vital details about Seema's travel route from Karachi to Greater Noida and analyzing her mobile phone and SIM cards for additional evidence. The collaboration between Indian and Pakistani authorities is crucial in resolving this complex case while ensuring national security interests are addressed.