In a momentous three-day state visit, Saudi Crown Prince Mohammed Bin Salman (MBS) arrived in India, making headlines across the globe. His visit was not only symbolic but also packed with substantial agreements, geopolitical significance, and a glimpse into Saudi Arabia's bold vision for the future.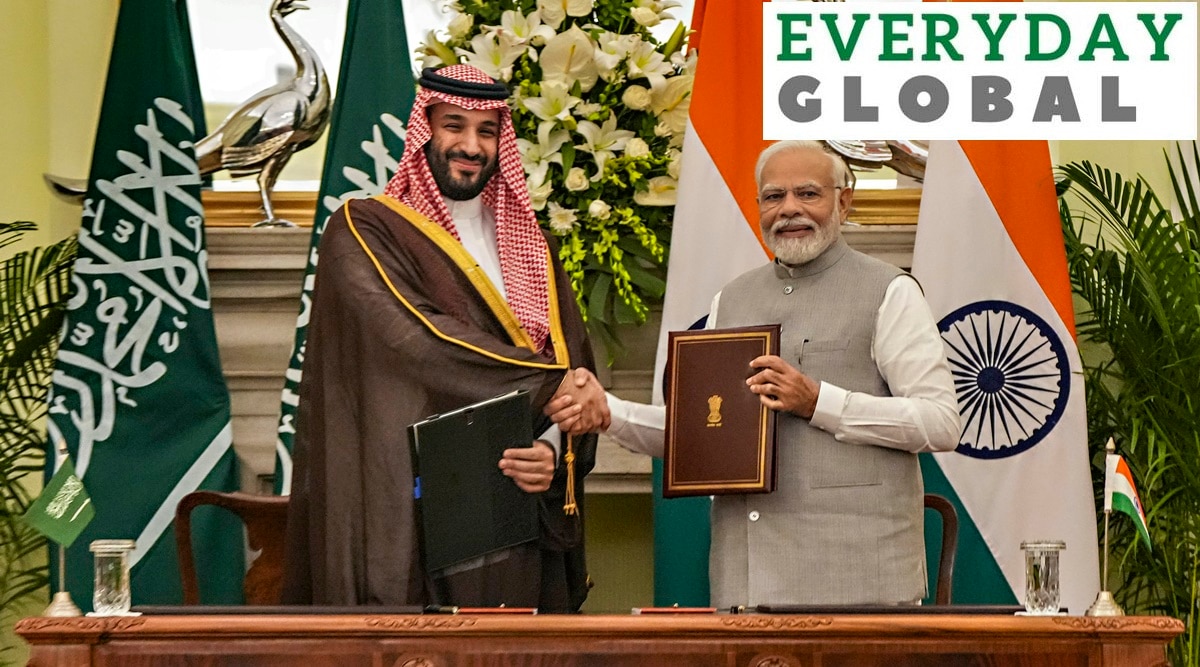 Bilateral Agreements Galore
One of the highlights of MBS's visit was the signing of eight crucial agreements between the two nations. These agreements encompassed various sectors, including energy, digitalization, electronic manufacturing, corruption oversight and desalination. Among them, the India-GCC Free Trade Agreement negotiations were expedited. They promise a substantial boost in economic cooperation between India and Saudi Arabia. Additionally, both nations agreed to enhance collaboration in the FinTech sector. They will explore trading in local currencies, reducing reliance on traditional global currencies.
The India-Middle East-Europe Economic Corridor (IMEEC)
Perhaps the most significant development to emerge from MBS's visit was the announcement of the India-Middle East-Europe Economic Corridor (IMEEC). This ambitious project aims to connect India with the Middle East and Europe through a rail-shipping corridor. It positions India as a global hub for international commerce. World leaders praised IMEEC as a game-changer for the global economy, potentially challenging China's Belt and Road Initiative.
MBS's Vision for Saudi Arabia
MBS's visit to India is part of a broader strategy to modernize and diversify Saudi Arabia's economy. In an era of declining reliance on fossil fuels, Saudi Arabia is striving to retain its global influence and emerge as a modern global power. Under the Vision 2030 initiative, Saudi Arabia is transforming its oil-based economy into an investment, sports, and tourism hub.
The ambitious NEOM Project, featuring a zero-carbon city known as 'The Line,' is attracting significant investment, as is the Golden Visa scheme, which lures foreign professionals to the kingdom.
Saudi Arabia's Policy Toward India
MBS has consistently supported India on the international stage, recognizing its growing economy as a lucrative market. His close rapport with Indian Prime Minister Narendra Modi has solidified the strategic partnership between both nations. Saudi Arabia has become a trusted partner for India in various sectors, from space to intelligence sharing. The Kingdom's highest civilian award, the 'Order of Abdulaziz Al Saud,' bestowed upon PM Modi, highlights the depth of their relationship.
A Shift in Geopolitical Dynamics
Saudi Arabia's evolving policies demonstrate a growing independence from traditional alliances, notably with the United States. Recent controversies surrounding MBS's alleged involvement in the murder of Jamal Khashoggi and Saudi support for rebels in Yemen have strained US-Saudi relations. In response, Saudi Arabia has pursued its own interests. It is working with Russia on oil supply regulation and expressing openness to non-US Dollar transactions. PM Modi's role in bridging the gap between MBS and President Joe Biden during the G20 Summit signaled positive geopolitical implications.