The issue of Land Jihad and illegal Mazars is becoming increasingly problematic in Uttarakhand. Islamist groups reportedly illegally occupy large areas of land, including forest land. Recently, Chief Minister Pushkar Singh Dhami made a strong statement against the illegal construction of Mazars. It is done through land encroachment in the state, causing political uproar. Mazars are shrines for Muslim religious leaders, such as conquering Ghazis or Sufi mystics.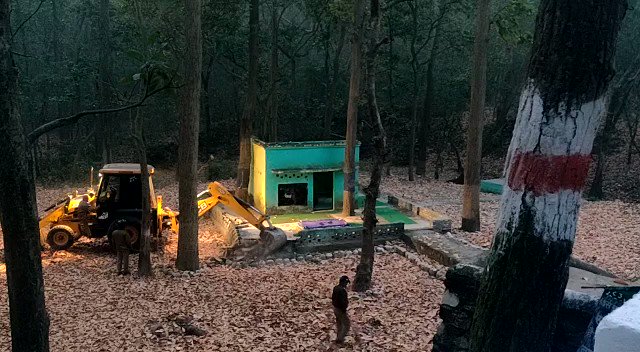 Illegal encroachment on Uttarakhand's forest land has become a significant issue, with human settlements. Even Islamist groups reportedly constructing multiple illegal Mazars. This trend was previously encouraged by "secular" parties for political gain. The Uttarakhand Forest Department compiled a list of illegal Mazars constructed on its land and identified many more built across the state, including within the Jim Corbett Tiger Reserve. The park has not escaped encroachment, with multiple Mazars and cemeteries being constructed within its boundaries.
Government's Stance
The Uttarakhand government claims to take strong action to remove all illegal encroachments from its land, including the hundreds of illegal Mazars built on its land. The Chief Minister warned that the state government will not tolerate any kind of encroachment and will take strict action against those who build Mazars in the name of Islam. Meanwhile, the BJP praised the government's decision, and the Uttarakhand Pradesh Congress held a press conference about the issue and instructed its leaders not to engage in any "religious debate" on TV channels.