A great woman who dedicated all her life to bring back the glory of her motherland and manifesting the dream of Hindawi Swarajya is none other than Rajmata Matoshri Jijabai. In the darkest of times when the hope was dimming and no sign of revival was to be seen, she shone bright like sun, and revitalized the sleeping community.
Birth And Early Life
Matoshri Jijabai was born in the house of an important Maratha Sardar, Lakhujirao Jadhav and Mahalsa Bai in the town of Sindkhed. It was the year, 1598 on 12th of January. Her father was a very big name in Nizamshahi, who owned 27 'mahals' (a form of measurement of land). His wantandari also included private areas of Sindakhed, Mehkar, Sakharkherda, etc. He was also the commander of an army of 12 thousand men. There was grandeur in his house and life. But the most beautiful treasure was his daughter, Jijau. From a very early age Jijabai was trained in martial arts, was taught all kinds of scriptures and was made well- versed in the matters of state affairs and politics. This was due to her curiosity and brilliance that she enhanced her personality with all these aspects of knowledge.
Her marriage took place with Shahaji Raje Bhonsle, who was the son of Vithojiraje and Umabai. After marriage while she had to live in the Nizamshahi capital of Daulatabad, Jijabai could see the atrocious rule of vile Sultans from her own eyes. And in between the years 1605 to 1615, there were continuous Mughal war campaigns storming in the Deccan, their demonic acts by them need not to be retold, which was happening before Jijabai. There was a tripartite struggle between Adilshahi, Nizamshahi and Mughals.
She gave birth to her elder son 'Sambhajiraje' in the year 1623.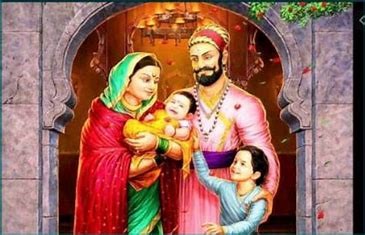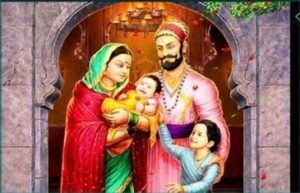 Under the Islamic rule of Mughals, Adilshah and Nizamshah, all the Maratha Sardars were working under one or the other ruler. They were all divided and lacked the sense of duty towards their Dharma. This was a phase of turmoil and great loss of wealth. More than that it meant a decline of integrity, unity and utter chaos in the whole of Deccan. There was no peace for the poor and women were traded openly.
Choosing A Life Of Swarajya
In all this chaos, Shahjiraje who was continuously on war front, managed to get a lot of wealth and establish a royal stature under Adilshahi. However, he was never happy with this life as a servant of foreign invaders. He dreamt of a life where Hindus do not have to bow down before these vile and uncouth Islamic rulers, and where the daughters of this land are safe. He shared his dream and strong desire with Jijabai. What else could give her so much joy and satisfaction, that ideas of her husband and hers were exactly the same. Both of them wanted, Swarajya.
However, it was not an easy task, it required immense sacrifice and a great deal of dedication. But, to make their dream manifested in real form, both of them were ready to play their parts in the best possible way.
One attempt of a rebel against Adilshahi met with a perilous end. Jijabai's father was assassinated and women of his house attempted Sati, to save themselves from Jihadis. This was the condition of the weak and divided Marathas.
Birth And Bringing Up Of 'Swarajya'
In the form of a child, the embodiment of Swarajya himself had arrived in the house of Bhonsles. Birth of Shivba was a dream come true for Jijabai because all her calls for the freedom of her land will be brought to life through this creation of hers.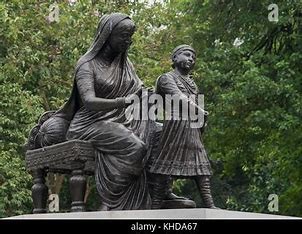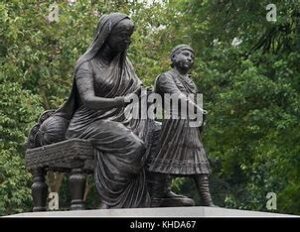 In the year 1630, Pune was turned into cemetery, where there were no strong leaders to cater to the needs of a helpless city. There arrived Jijau with her six year old son Shivba and a whole convoy, in 1666. To again establish Pune to its full glory, Matoshri Jijabai began with the worship of Shri Kasba Ganapati, however, there was no temple only the vigraha of the deity remained. She decided to renew the temple. All the artisans and craftsmen from the 12 mawals (blocks of villages) were called to create houses for Jijabai and her convoy.
She gave orders to build a 125 feet long check-dam over the Ambil river and three dams were built on other places to ensure the water flow.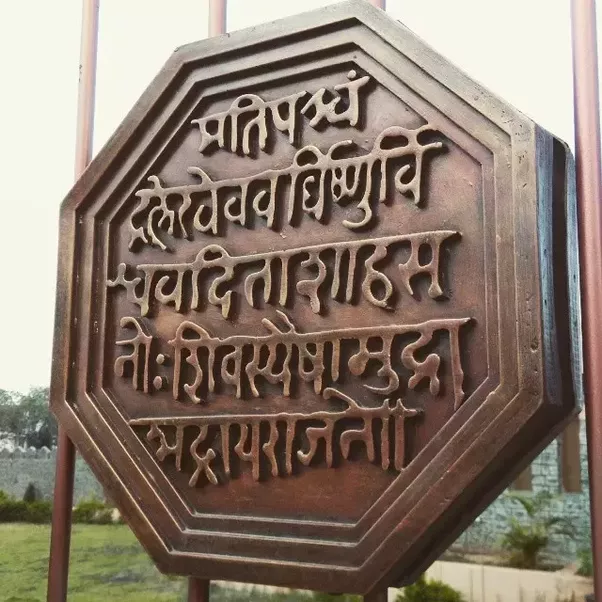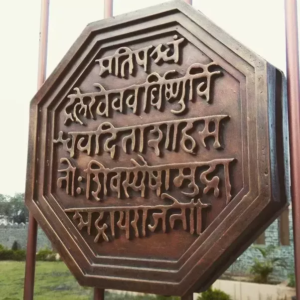 Jijabai dedicated her time in teaching and nourishing Shivba as a future King and always ensured that he adopts all the qualities of a true leader and servant. She used to tell him stories of Shri Krishna, Shri Ram, Maa Durga and all the great saints and sages of the past. The strength of her spirituality got instilled in Shivba in the form of utmost valour and fearlessness.
She lived a long a satisfying life of 76 years, where she was able to see the grand moment of "Chatrapati's" coronation on 6th June 1674. She had a significant role in raising his grandson Dharmaveer Sambhaji.
Conclusion
Jijabai was a constant support and guidance for each one of her people. She stood tall behind Shivaji Maharaj administering all the works whenever he went to war campaigns. For her, every Mavla was her own child. She took care of every family like her own. This was the dedication of a mother which brought immense hope to the down trodden. In Matoshri Jijabai we can see the utmost feminine manifestation. She had the power to build an Empire from scratch and establish examples for the generations to come. Who says Idea of Bharat needs idea of women empowerment? Women of Bharat only need to realise the inherent strength and ignite the passion to create a nation of high character and immense potential.
---
References-