Massive raids have taken place across India to uncover the monetary swindling and terror links associated with PFI centers. As a leading extremist Islamic organization, PFI propagates fanatical Islamist views and promotes conversion activities. People familiar with PFI's notoriety know the extreme violence they employ against anything they believe violates Quranic principles.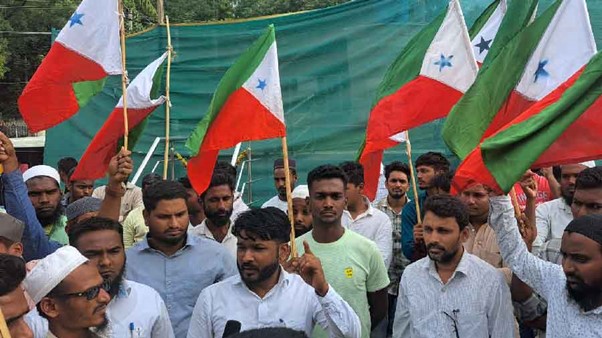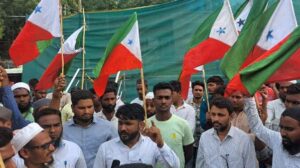 PFI- Web In Other Nations
They became outrightly defiant when they received excessive patronage from some 'secular' governments. Since PFI was aware that they would not face any prohibitory actions or remand, their moves and motives were boosted. To evade foreign regulation law, PFI members based abroad were sending funds to the organization's leaders.
NIA raids on PFI | These arrested PFI leaders and cadres are involved in funding terrorism and terrorist activities, providing armed training, radicalising people to join proscribed organisations: Sources

— ANI (@ANI) September 22, 2022
A CNN 18 report revealed that PFI has a network across various countries, including the UAE, Oman, and Qatar, as well as Turkey, Pakistan, and Bangladesh.
In the Gulf countries, the PFI has three main organizations: India Fraternity Forum (IFF), Indian Social Forum (ISF), and Rehab Indian Foundation (RIF). The purpose of these organizations was to conceal PFI's direct involvement in anti-India operations overseas. It is alleged that the PFI is involved in money laundering through the hawala routes to India.
The PFI has operations in several Islamic countries, including the UAE, Saudi Arabia, Oman, Turkey, Kuwait, and Qatar. Kerala's Jamat-E-Islami (JEI), PFI, and its affiliates, the Social Democratic Party of India (SDPI), and the National Development Front (NDF), have deep links in the UAE. Several leaders from these organizations travel frequently to the United Arab Emirates (UAE), especially Abu Dhabi and Dubai. The frequent trips were a result of their similar ideologies.  PFI in Dubai is represented by the Emirates India Fraternity Forum (EIFF) and the Indian Cultural Society (ICS) Karnataka Chapter.
PFI operates in Saudi Arabia through ISF and IFF. It is common for these organizations to approach Indians during the Haj period under the guise of providing aid. Many of the funds raised by these organizations are sent to India via the hawala route and gold smuggling. In turn, these funds are used to support PFI's 'radical activities'.
Along with the ISF and IFF, the PFI operates in Oman under the Social Forum (SF). The Kerala wing of the PFI was in contact with this organization. Radical Islamist ideologies are promoted in Oman by the National Development Front.
Ideological Propagation
The way PFI acted, in conjunction with various international organizations, to influence the locals and extort money, clearly illustrated their malicious intentions. They targeted a variety of people, such as students and wealthy businessmen, and used them to their advantage. By displaying lies and gaining sympathy, the PFI and its other arms attempted to radicalize people and develop hatred for India. PFI has employed the same method in many other countries, including Bangladesh, Bahrain, Pakistan, Sri Lanka, Mauritius, etc. It was suggested in the report that PFI's Mauritius wing was involved in flaring communal tension following the Hathras incident.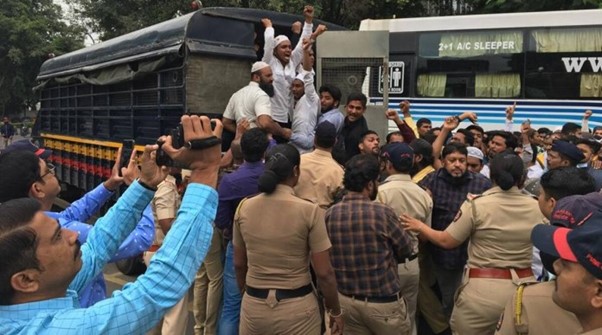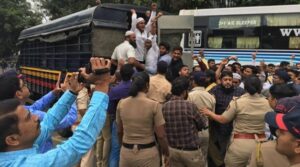 This raid revealed that these organizations radicalized Muslim youth and encouraged them to join ISIS. To raid and bring the truth to the surface about a vicious organization like PFI was a much-needed step. The illegal monetary flow of PFI served to weaken Bharat's foundation, and therefore, all should be aware of its malicious intentions. These fanatical and hateful Islamic groups have treated Hindus like hostages on their land. This action by the central government comes at a crucial time when other nations are trying to weaken the country. Organizations like these are far more dangerous than termites. Hindus were deliberately vilified by the previous parties, making the latter's position untenable and unstable. It is imperative that PFI and many other organizations come to book now, otherwise their dangers are too great and may cause further irreparable damage.
---
References: