Hindu- Maratha Empire was not only limited to the current Maharashtra state, it expanded till Attok of the present ay Pakistan. The great Chhatrapatis who began this building of Hindwai –Swarajya shook the basis of Mughals and especially cruel and Hindu-hater Aurangzeb. Dharamveer Sambhaji Maharaj was the elder son of Shivaji Maharaj and the second Chhatrapati of Hindawi Swarajya. His brutal killing did by Aurangzeb is the darkest phase of Bharatiya history, where we lost a lion- like leader. However, the great Sambhaji gave up his life but did not surrender to the Islamic brutality of Aurangzeb.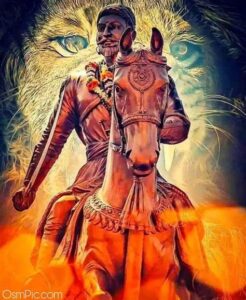 Ajit Pawar's Hate Mongering Against Chhatrapati
Nationalist Congress Party (NCP) leader Ajit Pawar has been leading a blatantly false and hateful-Marxist agenda in Maharashtra. On the very last day of Vidhan Sabha session, Ajit Pawar made the remark that Sambhaji Maharaj was not a 'Dharmaveer', rather 'Swarajya-Rakshak'.
To defend this totally unacceptable statement, one of the MLAs of NCP, Jitendra Ahwad again made a non-historical and filthy remark. He said, "Aurangzeb was cruel but was not a Hindu hater as had he been so, he would have destroyed the temples of Vishnu as well"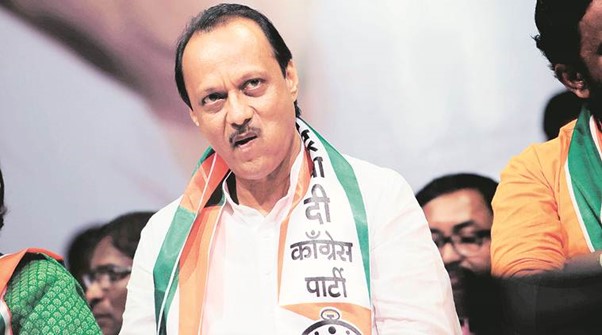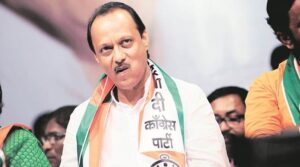 As the leader of the opposition, being on a constitutional position it is important that Ajit Pawar maintains the sanctity of the designation. However, Ajit Pawar's remark on Dharamveer Sambhaji is not made in isolation, but in line with the separatist ideology of NCP. Their non-semblance with the Hindu- ideals for which the whole Maratha Empire was standing, can be clearly seen in the whole politics of NCP veteran Sharad Pawar. Breaking the country into castes, sub-castes and religions has been the ploy used by these politicians to move their political careers.
Chhatrapati Sambhaji Saved Hindu Dharma
Dharma was on the decline, Hindu temples were vandalized and Hindu women were traded and raped during the era of Aurangzeb. Chhatrapati Sambhaji, during 9 years of his reign (1681- 1689) defeated Aurangzeb in every battle and strengthened the positions of Hindus. The situation for the Mughals became so worse that Aurangzeb had to come down to Deccan to personally tackle the expanding Hindu power under Chattrapati Sambhaji. And when Sambhaji was caught treacherously, he was brought before Aurangzeb. Aurangzeb asked Maharaj to surrender before him and accept Islam. But Sambhaji roared before him, and said that even if you marry your daughter to me, I won't ever accept Islam.
Sambhaji Maharaj was tortured for 40 days and it was so brutal and heinous that the whole subjects of Dharamveer Sambhaji were crying. People knew he sacrificed his life for the cause of Dharma and never surrendered a bit of his self-esteem before the Islamic rule.
Sambhaji Maharaj's wife Maharani Yesubai and son, Chhatrapati Sahu was taken to Delhi and were kept in captivity till the death of Aurangzeb in 1707. This page of history is the ultimate Saga Of Sacrifice for Dharma, which makes Sambhaji, 'Dharmaveer'.
Conclusion
Last week itself, in Sambhajinagar, the city which has been until now called as Aurangabad, a historical theatrical performance was staged. The play was, "Shiv-Putra Sambhaji" and the role was played by famous Marathi actor Dr. Amol Kolhe. This great play was staged to commemorate Dahrmaveer Sambhaji and the renaming of this historical city to remember the great sacrifice he did for Dharma. And one should not forget, that Dr. Amol Kolhe is himself the Member of Parliament as NCP leader.
NCP should stop playing such filthy political games in the name of Shivaji Maharaj and his legacy of Hindawi Swarajya. This well designed idea of breaking India forces is in run all over the country and from political to social to pseudo-religious entities are involved in this game-plan. Bharat should become aware of such rabid agenda-driven jackals howling all over and stick to their Dharma, as did Dharamveer.
---
References-